For keeping skin healthy, it is essential to moisturize it. However, instead of buying chemical-laced lotions from the market, you can make your own moisturizer at home using shea butter as the main ingredient. Shea butter is rich in vitamins and antioxidants that make skin soft, smooth and glowing. So let us move on to the shea butter lotion recipes.
---
10 Shea Butter Lotion Recipes 
1.
DIY Frankincense Anti-aging Body Lotion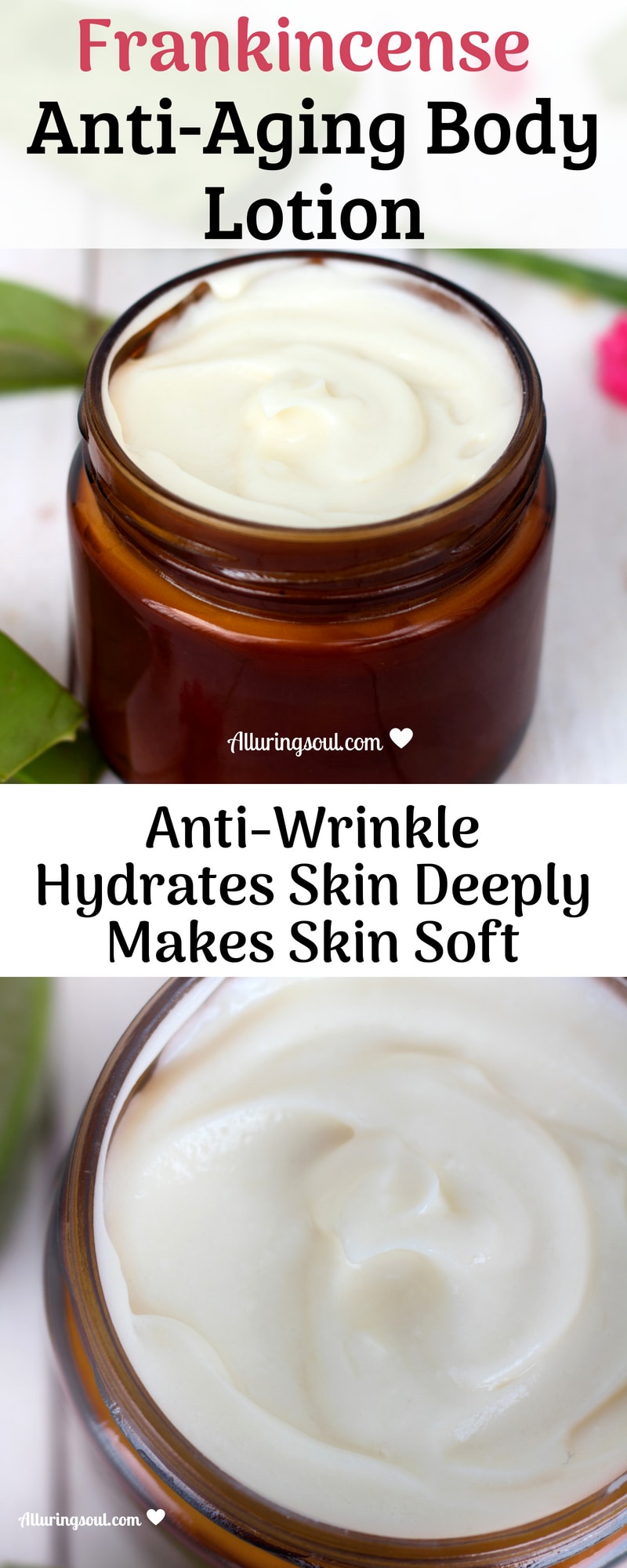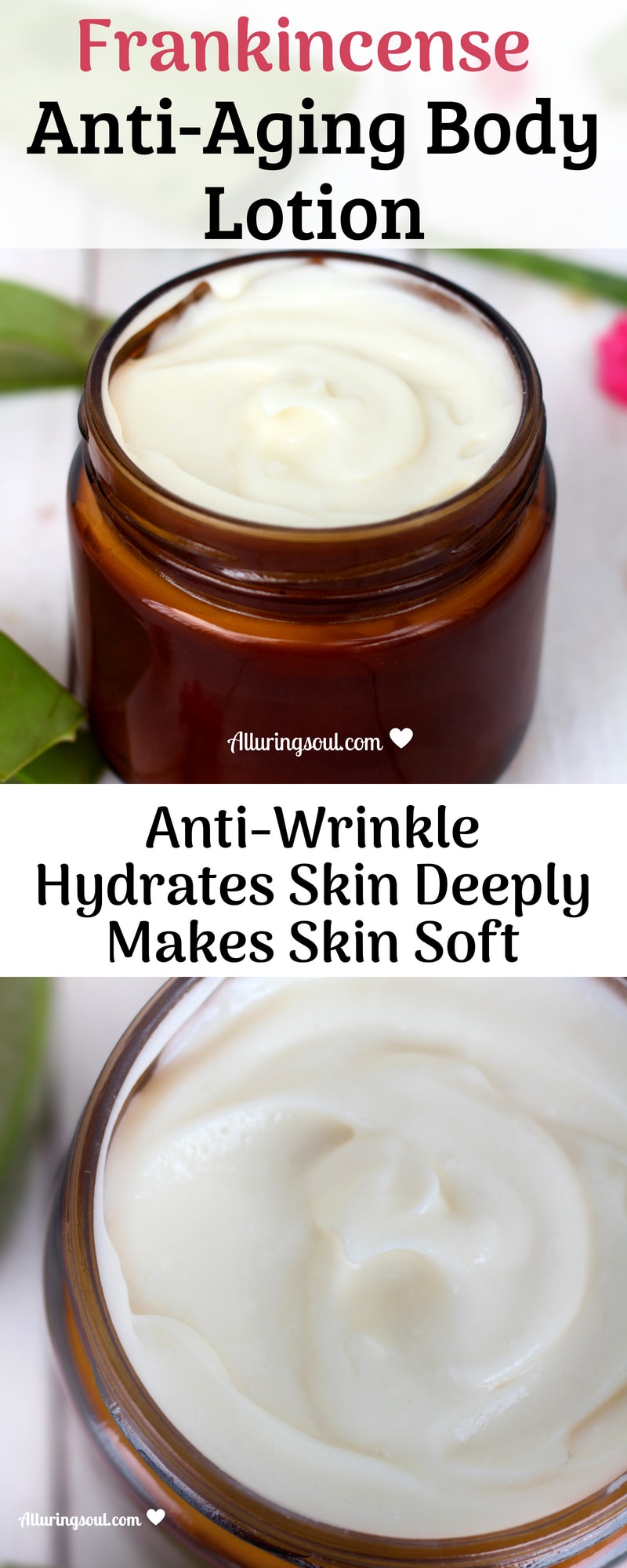 The market is laden with anti-aging creams and lotions, but do you want those chemicals to wreak havoc on your skin? Obviously not, so here is a DIY anti-aging body lotion. With a number of essential oils and shea butter, this lotion is perfect for any skin type. Due to its cell-rejuvenating properties, frankincense essential oil is used to prevent the signs of aging. Rosehip oil reduces the fine lines and wrinkles and gives the skin an overall youthful appearance. CLICK HERE TO GET FULL RECIPES.
---
2. How To Make Lotion With Shea Butter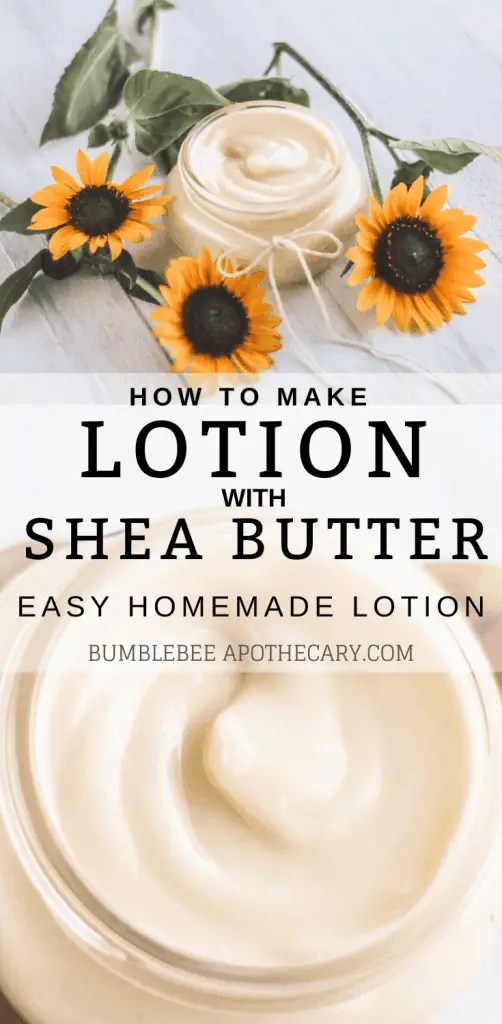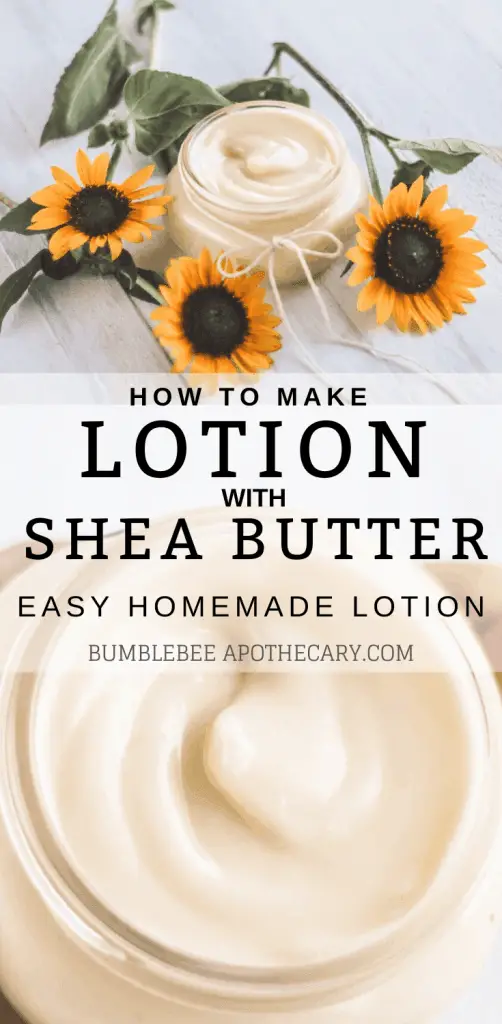 This simple DIY lotion can be easily made at home. Jojoba oil rejuvenates the skin and reduces skin inflammations. Shea butter moisturizes the skin to make it soft and supple. Add in your favorite skin-friendly essential oil to the mix and reap the benefits. CLICK HERE TO GET FULL RECIPES.
---
3. Moisturizing Shea Butter And Lavender Lotion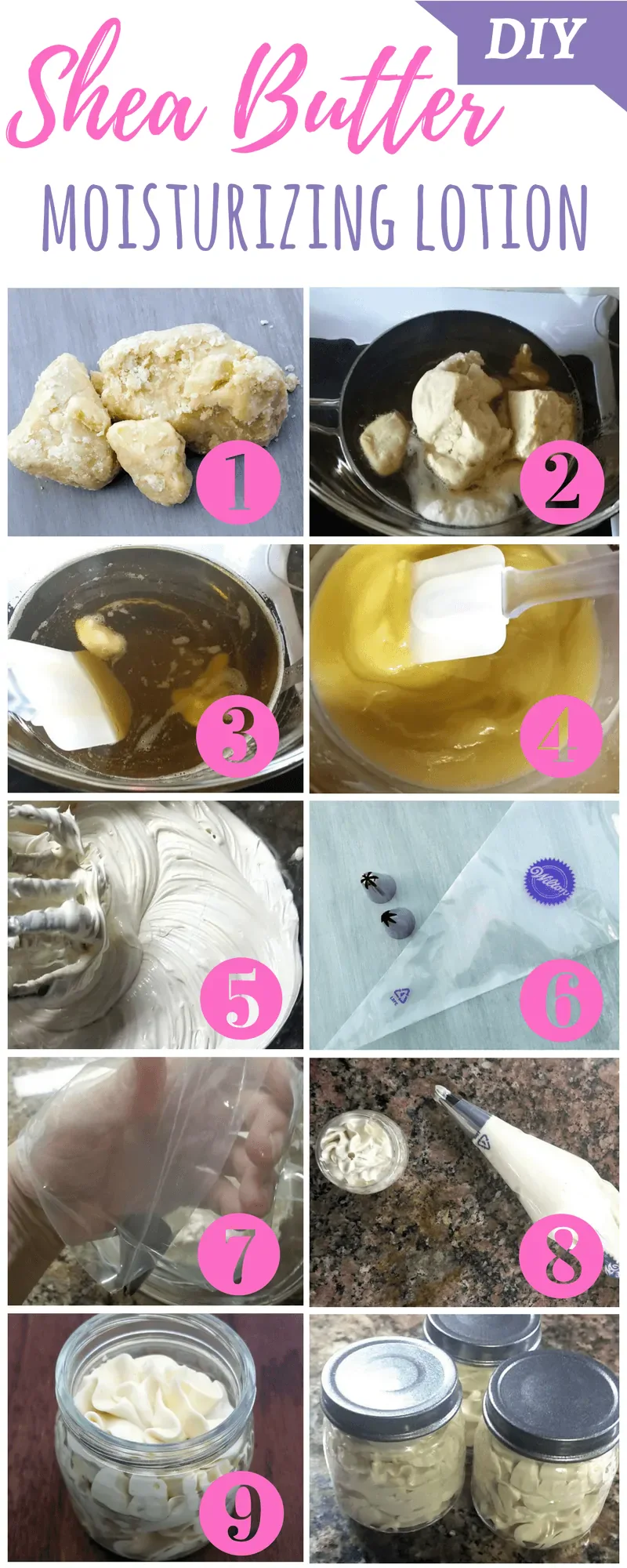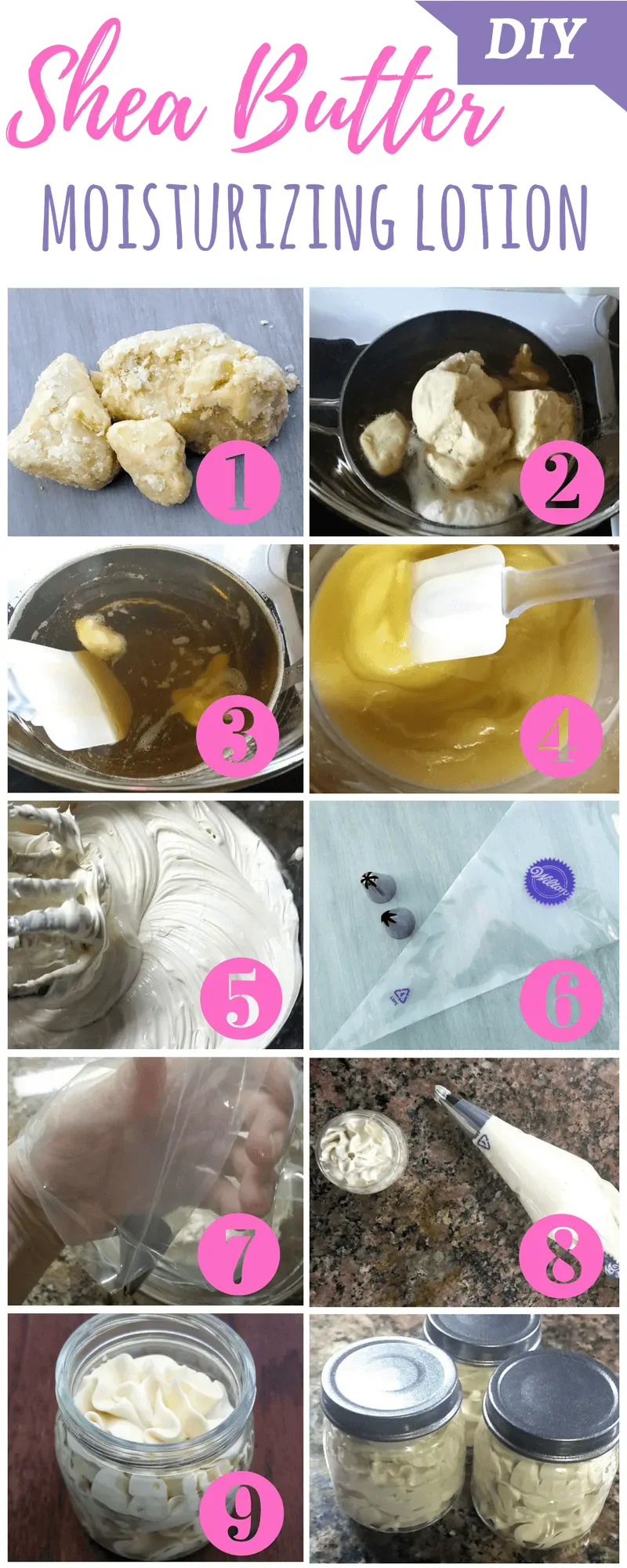 This DIY lotion uses only three effective ingredients; shea butter, grapeseed oil, and lavender essential oil. Shea butter provides amazing moisturizing effects with leaving a greasy residue. Grapeseed oil balances the sebum production and removes excess oil. It also prevents clogged pores giving the skin an oil-free, healthy glow. Lavender essential oil can lessen acne and improve overall skin tone. CLICK HERE TO GET FULL RECIPES.
---
4. Best Homemade Lotion For Healthy Skin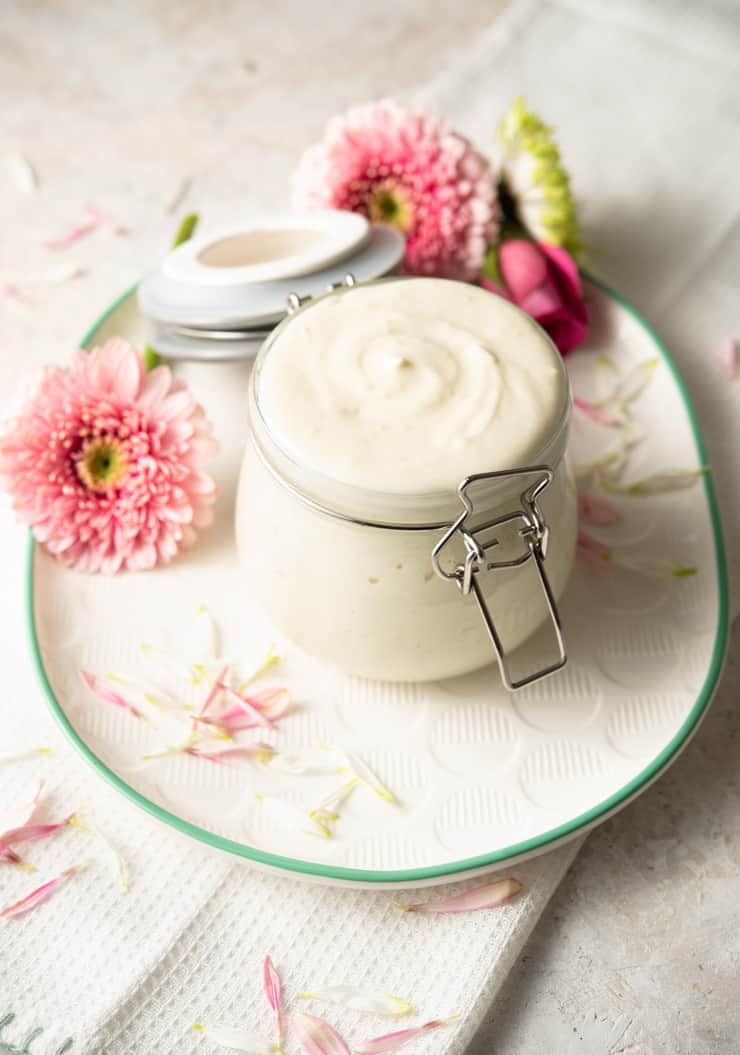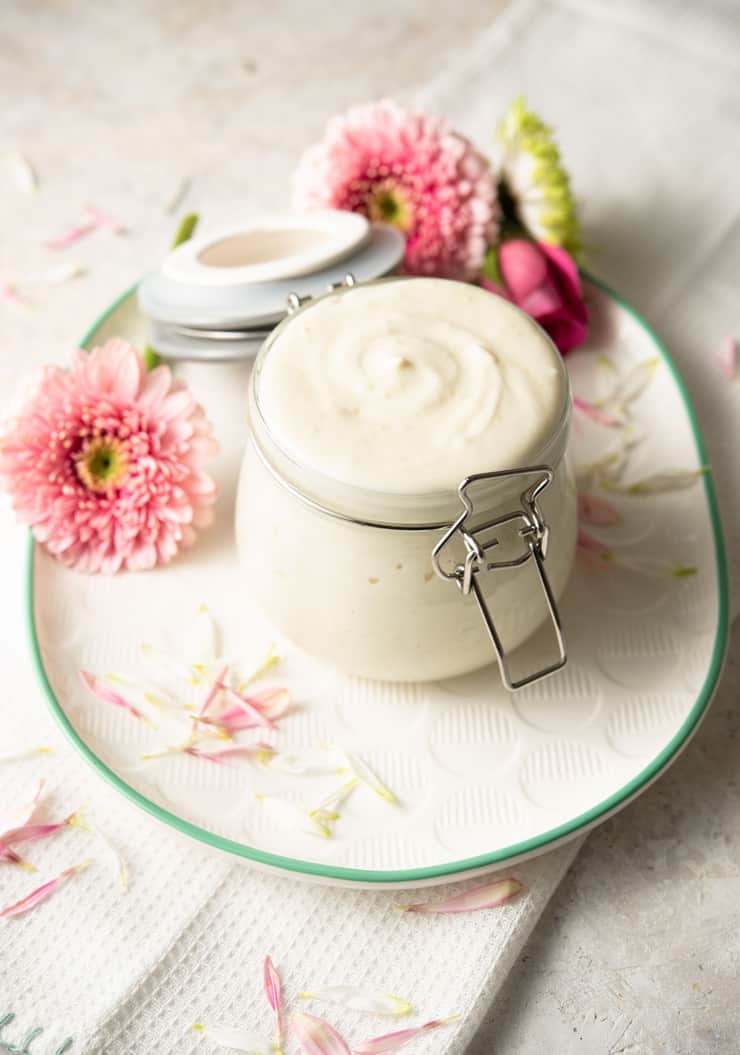 A combination of shea butter and coconut oil is the best combo for the skin. The moisturizing effects of shea butter are complemented by the anti-aging and skin repairing effects of coconut oil. Plus, add in any essential oil that suits your skin and you will never feel the need to buy lotions from the market. CLICK HERE TO GET FULL RECIPES.
---
5. DIY Magnesium Body Lotion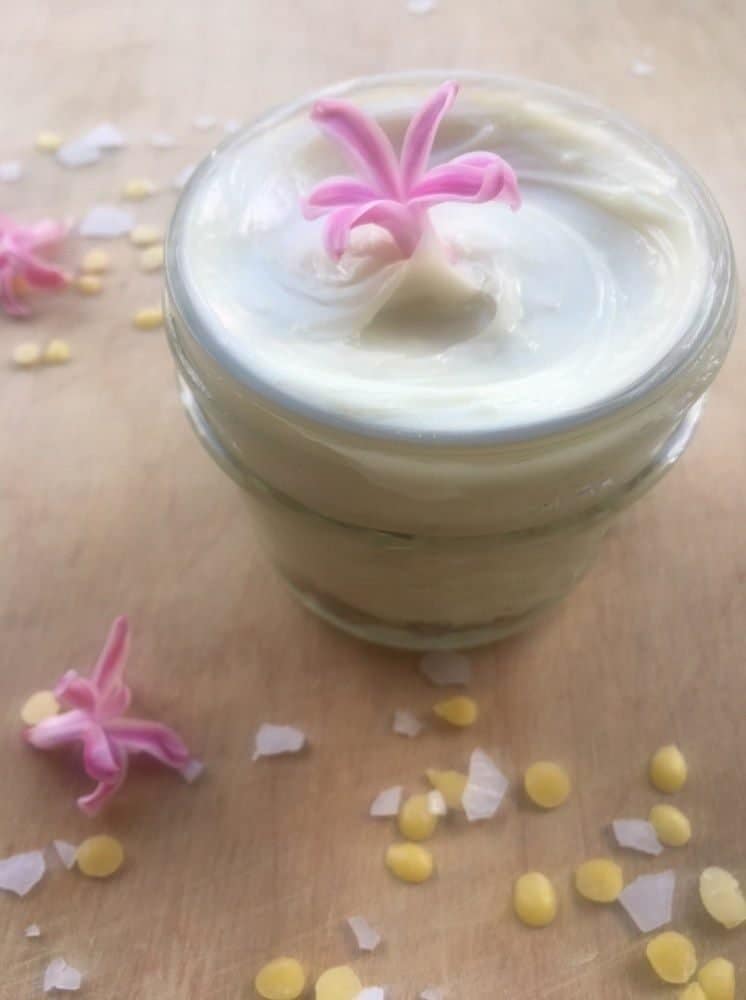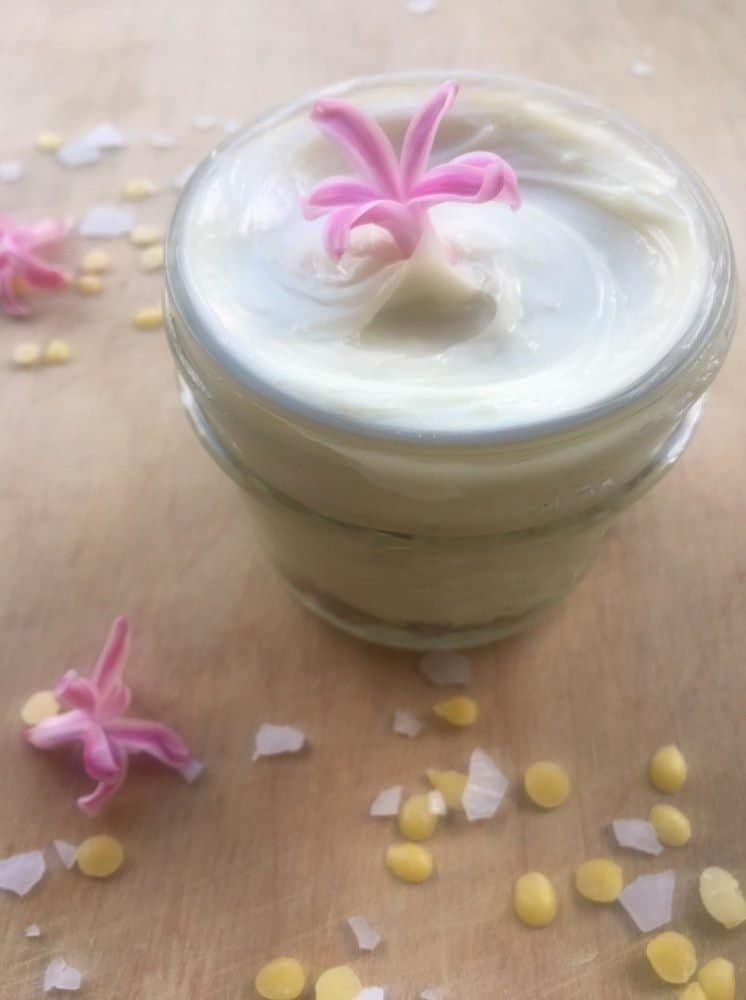 This DIY magnesium body lotion not only moisturizes your skin but can also alleviate other problems like sleeplessness, sore muscles, headaches, etc. Coconut oil and shea butter are the main moisturizing and nourishing ingredients; while vitamin E oil and essential oils provide cell repair effects and rejuvenate the skin. CLICK HERE TO GET FULL RECIPES.
---
6.
Non-greasy Shea Butter Body Lotion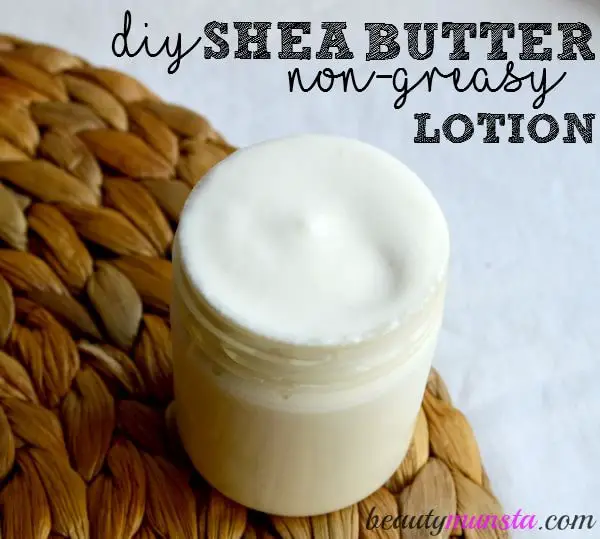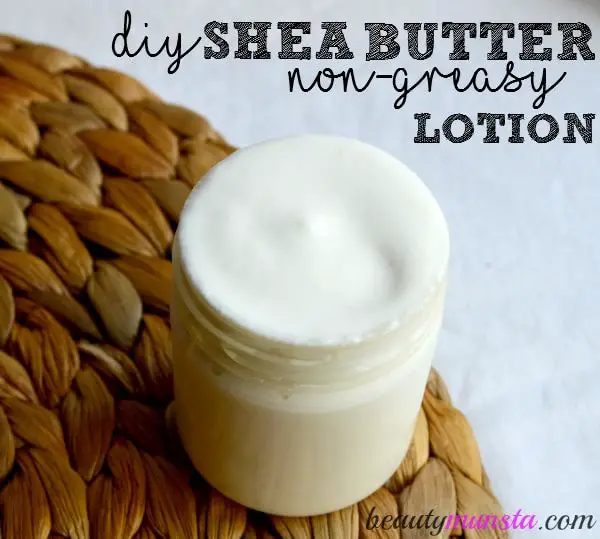 This body lotion gets readily absorbed on your skin, preventing the heaviness and greasy feeling. Thus it is good for oily and combination skin types. It has sweet almond oil, which moisturizes the skin without leaving an oily residue. Frankincense essential oil is said to be beneficial for oily and acne-prone skin and has anti-inflammatory properties too. Other ingredients like Apricot Kernel Oil and Lavender Hydrosol have anti-inflammatory properties that soothe skin and rejuvenate it. CLICK HERE TO GET FULL RECIPES.
---
7. Shea And Aloe Vera After-Sun Lotion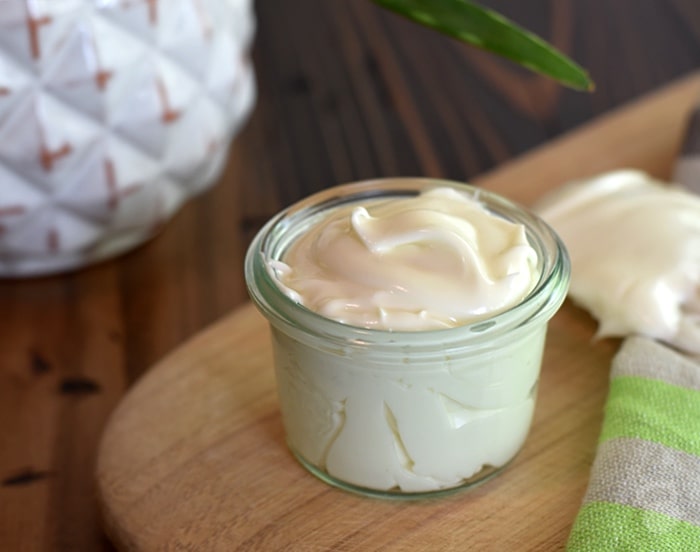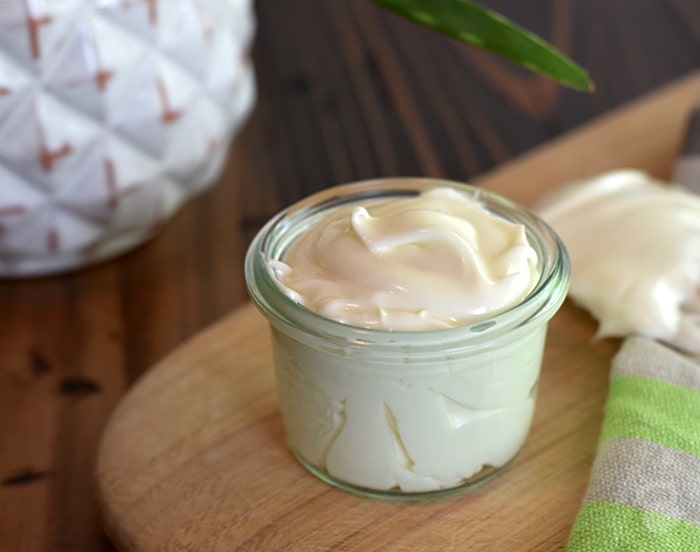 Aloe vera contains salicylic acid that possesses anti-inflammatory and antibacterial properties. Aloe vera gel has a protective effect against radiation damage to the skin. Thus, it is one of the best remedies for sunburnt skin. Throw in the moisturizing benefits of shea butter and coconut oil with the skin protection and repair effects of olive oil, and you get the perfect after sun lotion. CLICK HERE TO GET FULL RECIPES.
---
8. DIY Nourishing Lotion Bars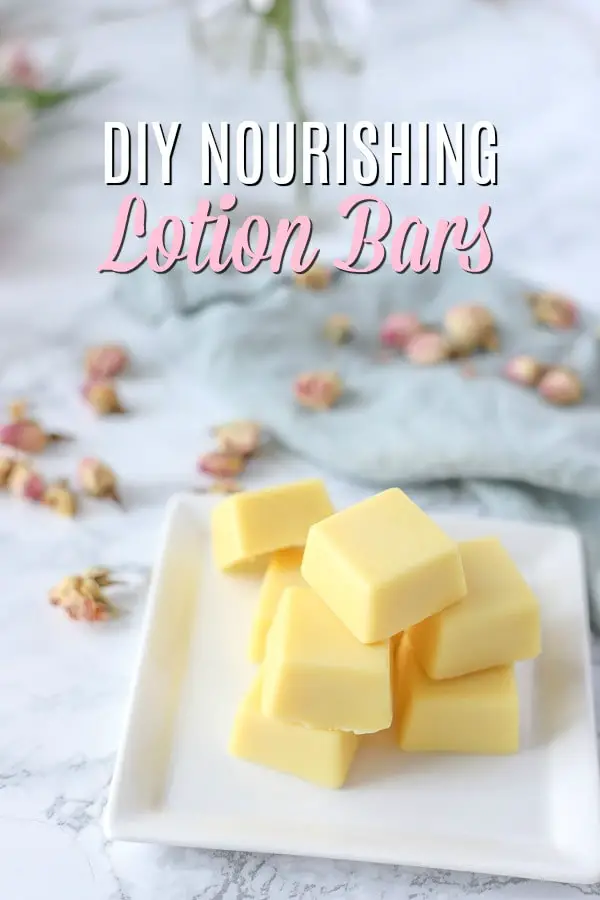 Do you always manage to squeeze out extra lotion every time you want to apply it and then don't know what to do with it? Well, these lotion bars will make your life easier. They use the best moisturizing ingredient out there, shea butter; and beeswax which is a humectant and gives the bars their structure. You can add essential oils as per your choice to make the bars more efficient.  CLICK HERE TO GET FULL RECIPES.
---
9. Homemade Aloe And Shea Butter Body Cream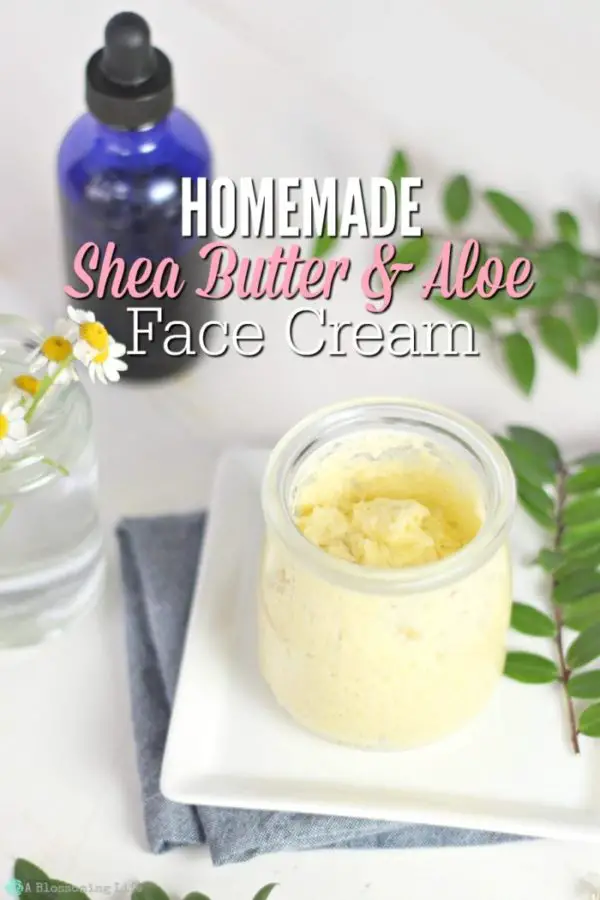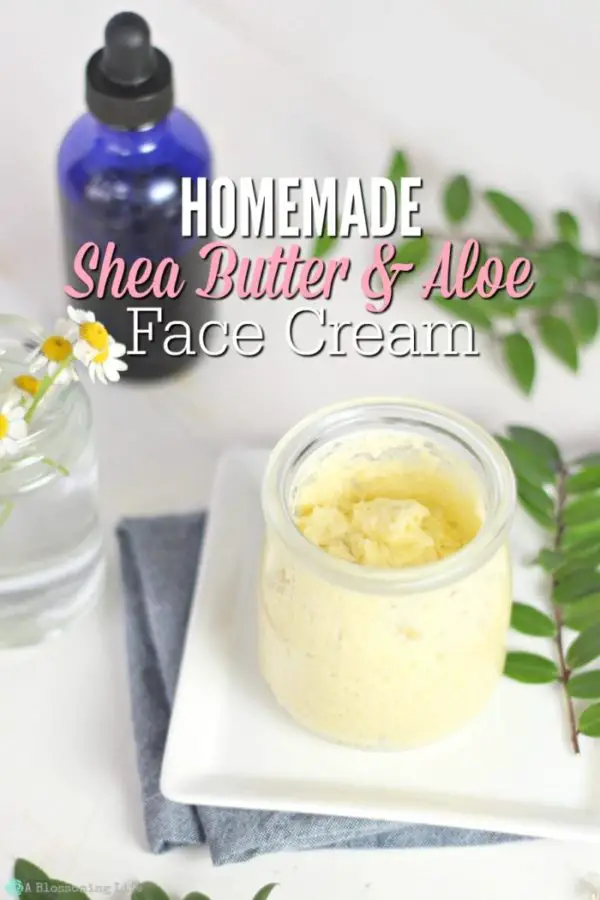 Aloe vera has antioxidant, antimicrobial, and humectant properties, locking moisture in and preventing wrinkles. It's anti-inflammatory and wound healing properties soothe the skin and fades scars. Rosehip oil has proven anti-aging effects. Shea butter deeply moisturizes the skin to make it soft and supple. Use this face and body cream to get an even-toned, natural glow on your face. CLICK HERE TO GET FULL RECIPES.
---
10. Dry Skin Moisturizer With Shea Butter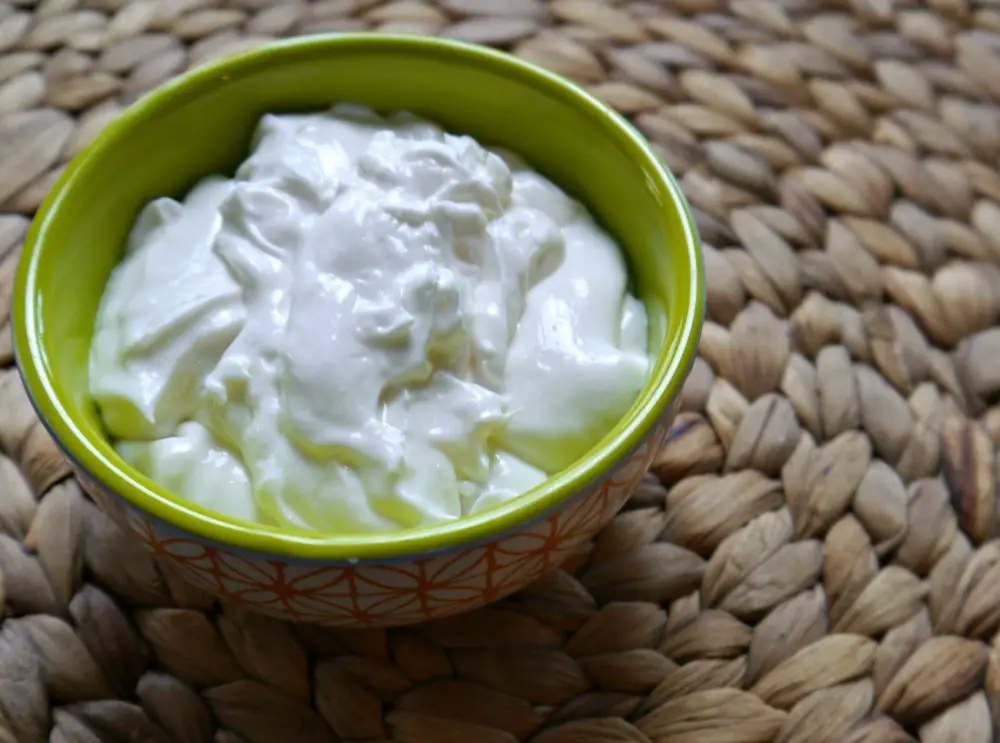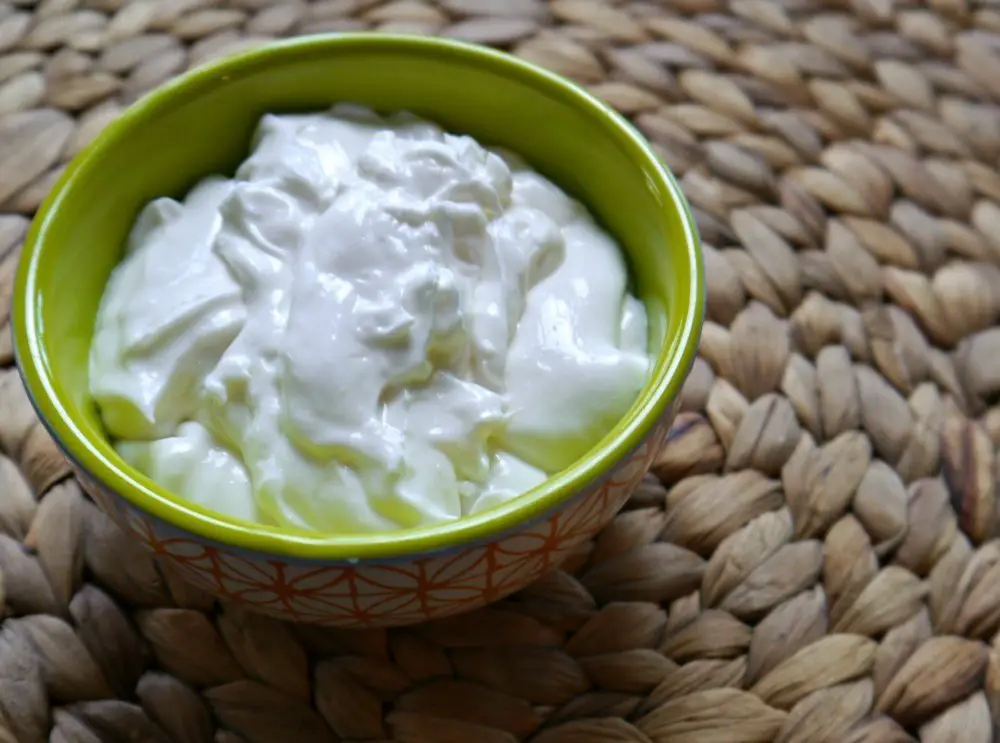 This body moisturizer is the perfect recipe for dry skin. It has shea butter, known for making the skin soft and supple without leaving an oily residue. The essential oils and vitamin E oil have anti-aging, anti-inflammatory, and, skin repairing effects. All these benefits, without the side effects of harsh chemicals, makes it a perfect skincare DIY. CLICK HERE TO GET FULL RECIPES.
---